Jump to Recipe
This Southern sweet potato pie with marshmallow recipe is a favorite dish to make and devour. The filling is silky smooth with all the sweet flavors that scream cold temperatures are here. This easy sweet potato pie recipe is straightforward, and below I share tips to help make sure your sweet potato pie comes out perfect. Like "When is my sweet potato pie done?"
Additionally, are you looking for a "Black People's Sweet Potato Pie Recipe,"? Well, this recipe is for you since it did come from my late mother. Well, the pie part is her recipe, but the marshmallow topping is my own doing. However, feel free to serve the sweet potato pie without the marshmallow topping or with whipped cream.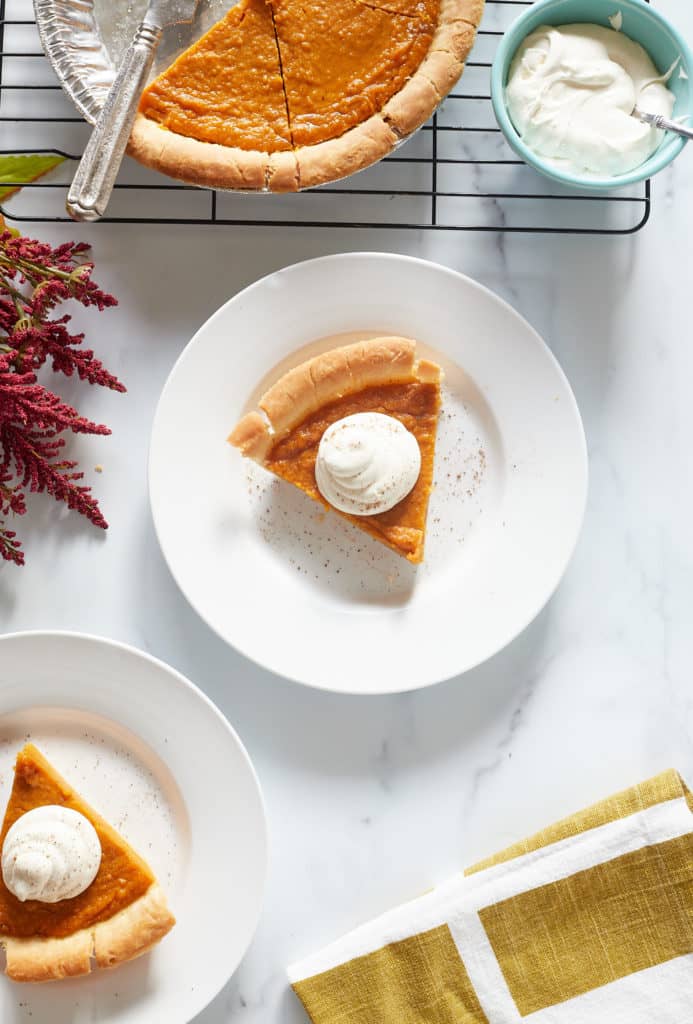 How to Make Southern Sweet Potato Pie?
Sweet potato pie is a straightforward soul-food dessert, and it will take you no time to master making. But on the other hand, small mistakes can cost your pie not to be a crowd-pleaser. No worries, I have the tips to help you make the sweet potato pie that your family and friends will ask you to make again.
First, completely tender sweet potatoes are vital, because nobody wants to bite into a hard chunk of sweet potato in your pie. In all, the filling of the pie is firm but silky. In addition to being thick, it should take some elbow grease to mix the filling.
Of course, when making sweet potato pie I have to play with the moisture (milk). There are times the pie filling will get extra liquid (water from the sweet potatoes), and in this case, you want to reduce the milk or omit it altogether. Remember the filling should "plop" into your pie shell, and/or you should have to spoon the filling into the shells.
It is equally vital not to remove your pie shells from the freezer until you are ready to fill them. The thawed-out pie crust will bake faster than your pie filling; in return, you may have a well-done (brunt) crust and soupy pie filling.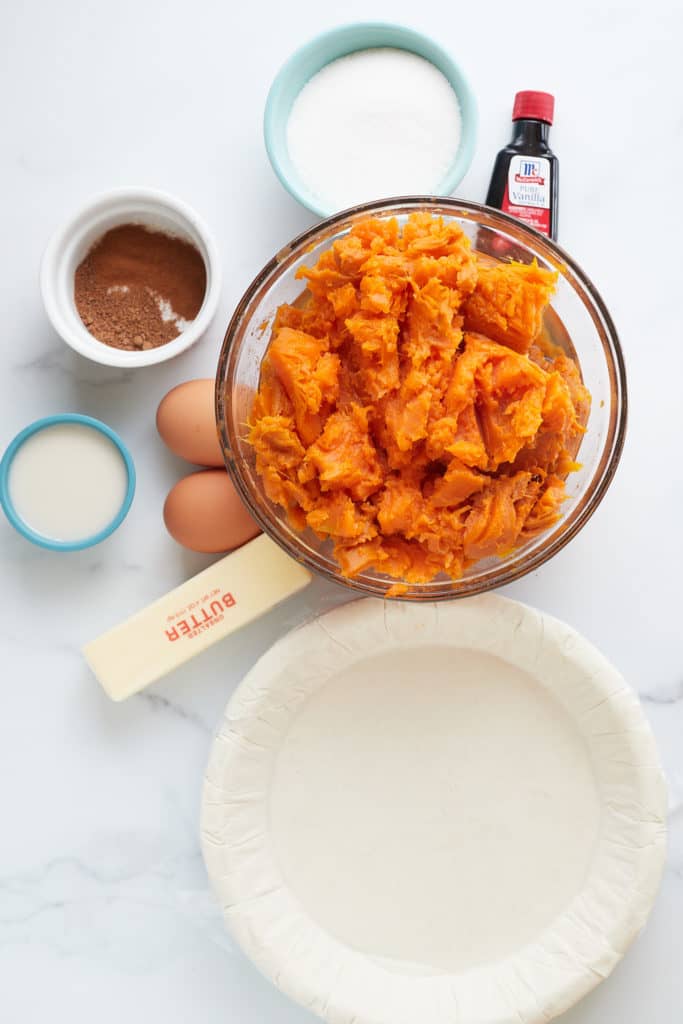 Can the Southern Sweet Potato Pie filling be Made in Advance?
Umm, I don't recommend preparing the filling in advance. Still, if you have extra pie filling but no pie shell, you can store the excess in the refrigerator but use the filling within 24 hours.
When is My Sweet Potato Pie Done?
Another question I often get is, "When is my sweet potato pie done? Done sweet potato pies send a buttery sweet potato scent wafting through the house like your favorite song on level ten. Insert a toothpick in the middle of the pie if the toothpick comes out clean you have a done pie.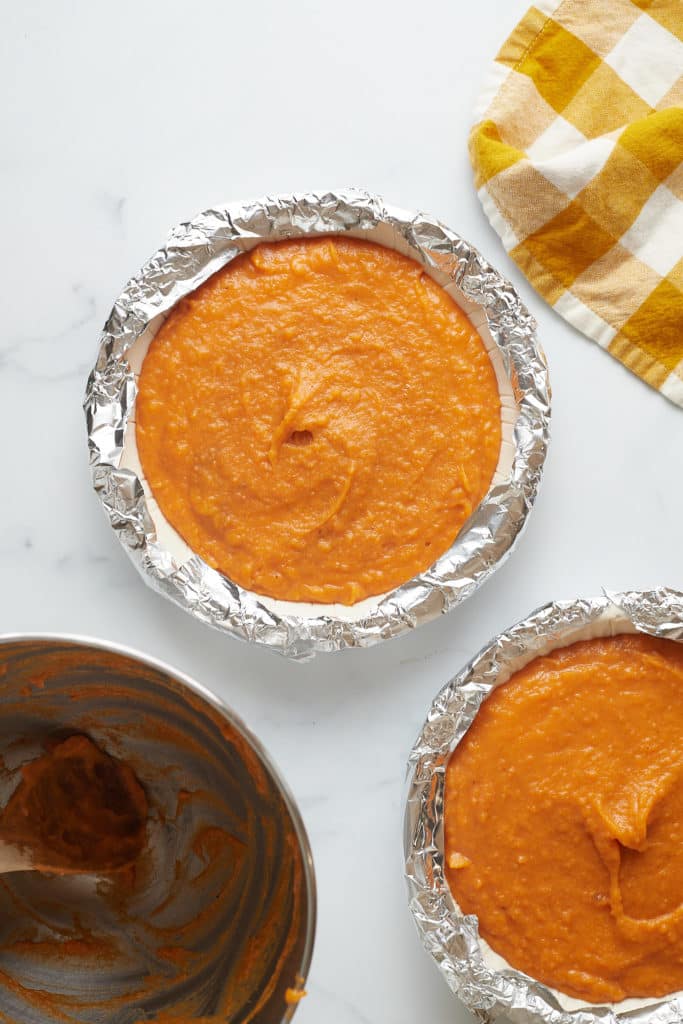 Do I Have to Use a Stand Mixer?
Easy answer, you don't, and a hand mixer with beaters will work just fine. As a matter of fact, to create a more silky pie filling, use an electric mixer because this reduces the amount of potato "strings" (Sweet potatoes are very fibrous).
Why is My Sweet Potato Pie Falling Apart?
The two common reasons the pie is falling apart. First, the pie is not done baking. Depending on your stove and geographic location, sweet potato pies can take more than an hour or more to bake. Give your pie time to bake and cover the exposed crust with aluminum foil to prevent burning. Never judge pie doneness by the crust.
The pie baked for 2 hours, and it is still falling apart? Did you forget the eggs, or maybe the filling has too much liquid? Either way, start over… or still enjoy the pie by throwing in a bowl with some vanilla ice cream.
Where to Buy Sweet Potato Pie in Charlotte, NC?
The truth is sometimes it just easier to buy the pie versus serving a terrible-tasting sweet potato pie. Charlotte has a few bakeries serving homemade sweet potato pie vibes.
Easy Southern Sweet Potato Pie with Marshmallow Topping
This Southern sweet potato pie recipe is one of my favorite dishes to make and eat. The filling is silky smooth with all the sweet flavors that scream cold temperatures here.
Sweet Potato Pie
3

medium sweet potatoes or 670 grams

1

cup

granulated sugar

6

tbsp

unsalted butter or 85 grams

2

large eggs

¼

cup

milk

you can also use dairy-free milk.

½

tsp

vanilla extract

1/2

tsp

ground cinnamon

¼

tsp

nutmeg

2

9-inch pie pastry shells

or 1 9-inch deep-dish pie party shell
Marshmallow Topping (Optional)
Beat butter and powdered sugar until fluffy.

Mix in fluff until incorporated. Then add vanilla.

Pipe or spoon onto pie slices.
Keyword
easy dessert recipes, pie recipes, soul-food, sweet potato recipe
If you try this recipe, let me know! Leave a comment, rate it, and don't forget to tag a photo #eatingwitherique on Instagram. I would love to hear from you.